WTW 003 : Hair Love
WORTH THE WATCH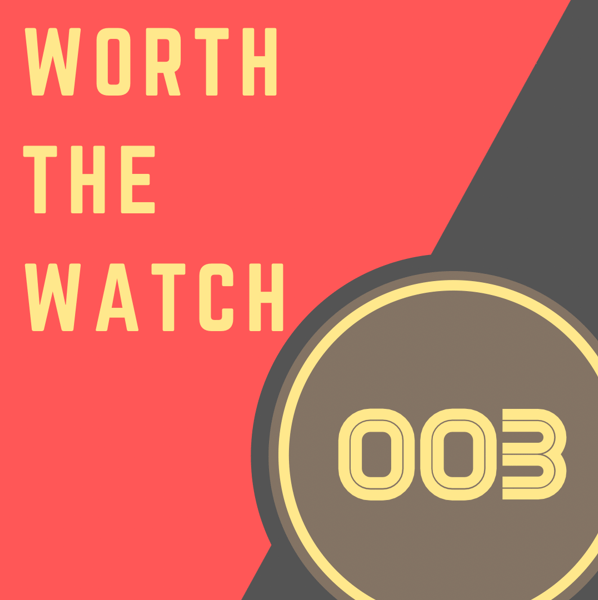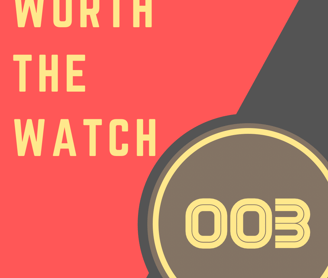 The end of January has come, concluding this year's month of self love. Some of us may be surprised at the state we find ourselves in. We're still nervous about political upheaval, still struggling with a pandemic, still locked inside our houses and glued to screens for social interaction. Most of us thought these issues would stay in 2020 but health (physical, mental, and economical) is still at an all-time low. More important than ever, we need to show love to ourselves and those around us with moments of self-care. "Hair Love", a 7-minute short film from 2019, resonates on many levels with this.
The short, which was directed and written by Matthew A. Cherry, provides a warm message of support and hope that we could all use right now. Born from a viral Kickstarter, the film's primary theme is to combat the negative stereotype of absent black fathers and to depict the struggle of managing African American hair. In the short, a man named Stephen bravely enters into a battle of strength and endurance against his daughter's hair. To no one's surprise, the hair wins.
The premise for the film gives a lighthearted anecdote we can all relate to, especially those of us with natural type 4 hair. Who hasn't struggled with a comb just to give up and reach for a hat? Who hasn't poked fun at a guy who thinks two-in-one is proper hair care?
Two minutes is all you need to consider "Hair Love" the cutest thing you've ever seen, but cuteness alone did not win it an Oscar. Like all great shorts,Hair Love balances the sweet with a bucketful of tears. Zuri, the young lady lead, wants to mimic the hairstyles she sees from her favorite haircare vlogger. This isn't particularly relevant until the film reveals that vlogger is her conspicuously absent mother. The tone shifts from slapstick to melancholy so smoothly you don't even catch it until you're tearing up. No one moment is particularly jarring, but the story takes you all the way around the emotional wheel from amusement and sympathy, to pity and pride.
Seeing Zuri try so hard to get dolled up for her mother reminded me of a time when sweat pants and a "clean enough" shirt wasn't the pandemic uniform trending across the globe. Most people aren't going out anywhere anymore so, to many people, dressing up and even basic hygiene have become a lot of effort for little return. It's easy to feel like there's no point, but self-care has never depended on going outside. The joy the little girl experiences while discussing new styles with her cat is the point. The excitement of trying things is the point. Even failing and making a mess that you'll dread cleaning later is the point. We all love to loaf, but "Hair Love" is great motivation to take time to pamper for the sake of pampering. It's a great piece about appreciating The body you have and taking time to manager and care for it.
This film was initially about a father and daughter learning to manager without mom home. Rewatching it amid COVID has allowed this short to age well and become so much more. Seeing Zuri connect with her mother through video hits differently now that I've experienced things like family game night over Zoom and "hanging out" with friends by relaxing in my pj's and screen sharing on Skype. Technology has been a functional placeholder for physical interaction, but "Hair Love" shows us something we all had to learn this year; technology is not always enough. You can tell that Zuri has combed through those videos countless times, listening to a recording of her mother's voice and practicing hair styles. There is a limit to what staring at the screen could do for her though.
Zuri's dad, Stephen, shows us how to fight the lockdown blues. He steps up in a situation that overwhelms many people and fights through his own feelings of hopelessness to be with his daughter. With her father's help, Zuri's hair gets wrangled into submission and so does her sense of loss and loneliness. Together they deal with the absence of the film's mother, and they are tougher for it. This is the other side of self-care. Self-care is about taking time to tend to yourself but also spending time with those who you love and accepting their care as well.
The end of all this pandemic is in sight. For now We all just need to continue to stay strong and remember to practice self love!
Highlights: The painfully accurate representation of what it feels like to wrangle black girl hair.
Overall Score: 10/10
Best Quote from Film: "All it takes is some confidence and a willingness to get started".